INTERIOR & EXTERIOR LIGHTING
SQUADRON LIGHTS ON SOFA
Provides lighting for garage space when bed is in place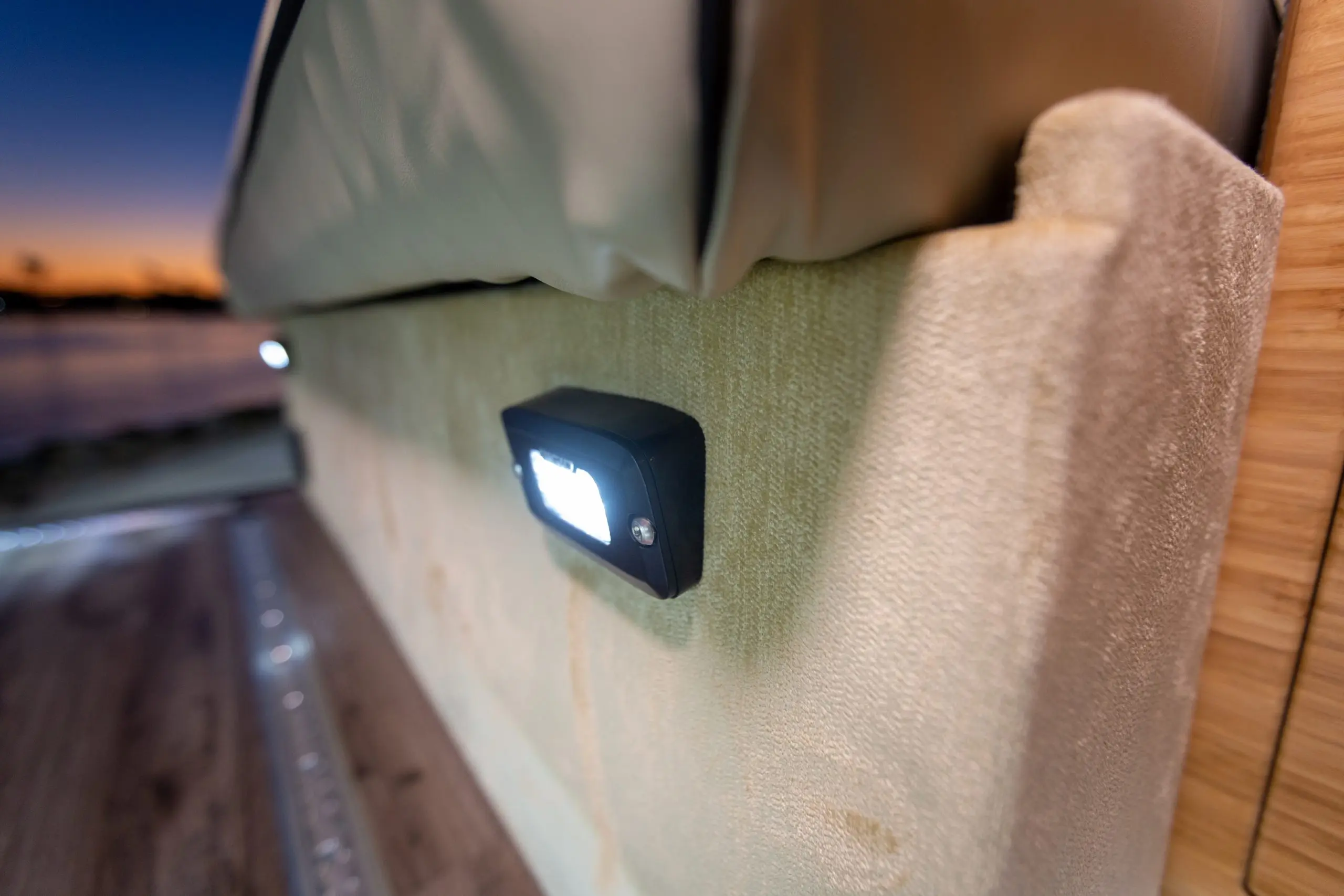 TOE KICK LIGHTING BENEATH GALLEY'S
Adds to the ambiance by lighting up the floor 
PUSH BUTTON LED LIGHTS
Push button LED lights under cabinets and on ceiling. Individually operated by the flip of a switch. All connected to the master light toggle switch.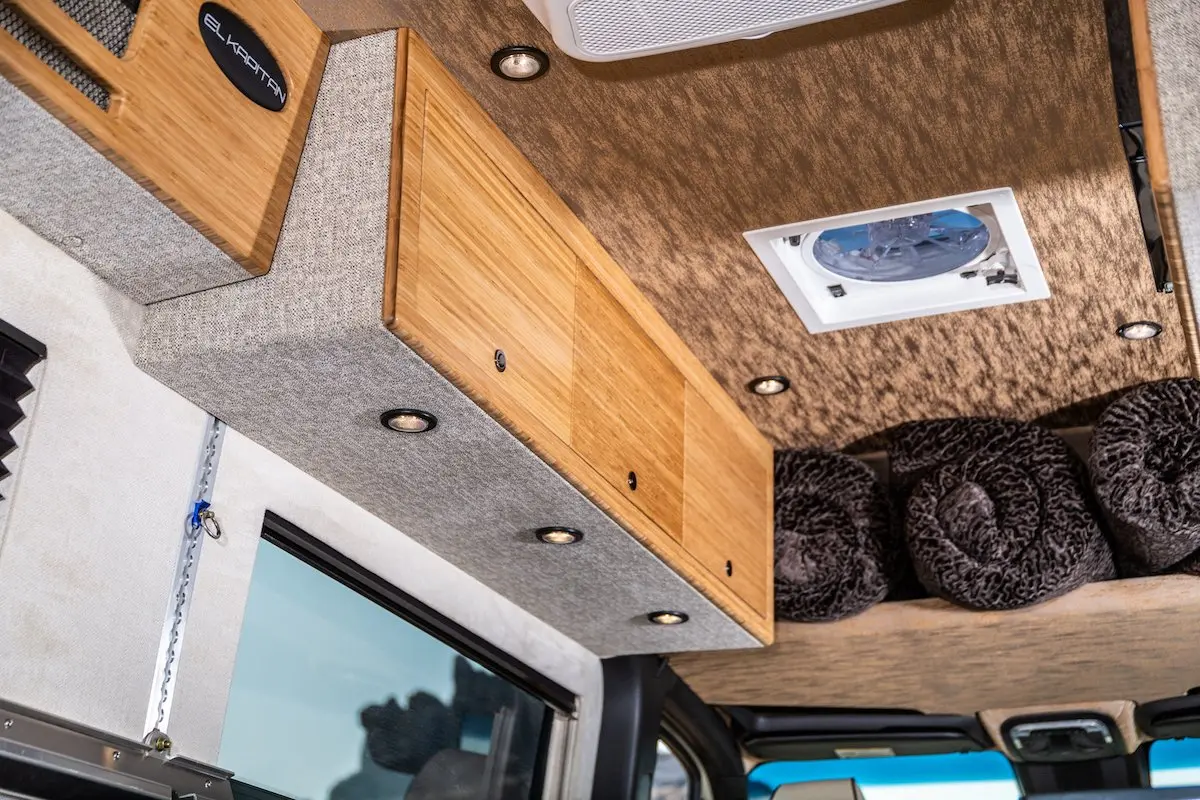 LED STRIP LIGHTING IN CABINETS AND CUBBY
Illuminates the inside of your cabinets
REAR SQUADRON LIGHTS
Located on back of roof rack. Placed at an angle to brighten behind the van.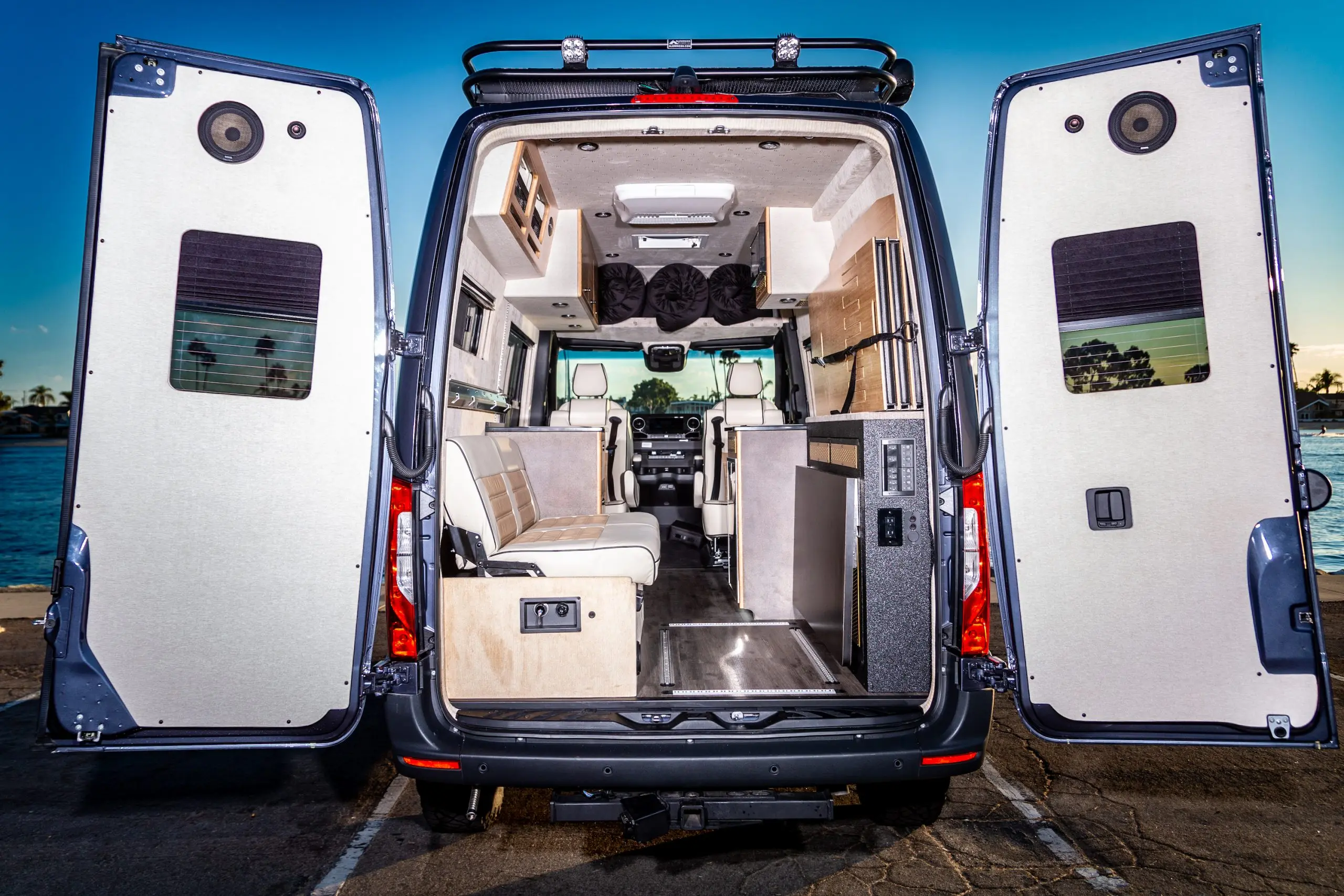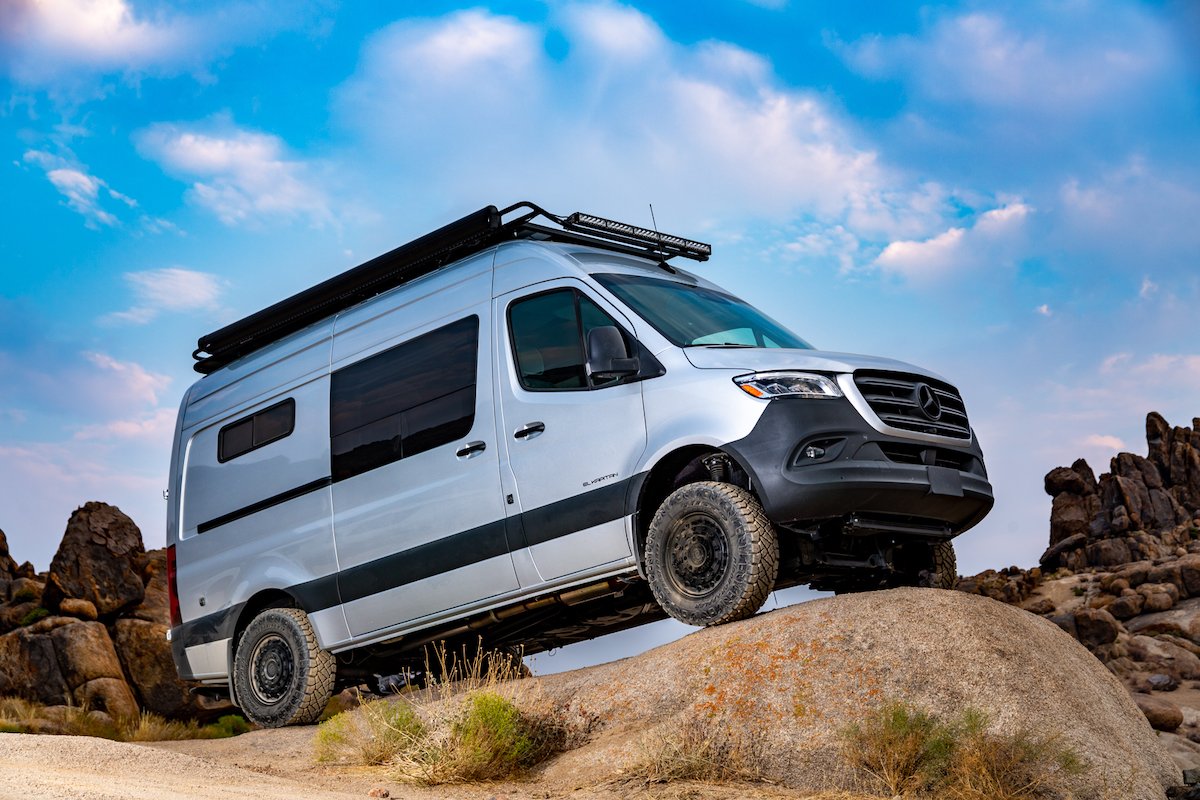 50" LIGHT BAR
Mounts to front part of roof rack to illuminate the front of the vehicle. Perfect for off-roading.
LED LIGHTS IN POWER AWNING
Strip lighting that mounts to the inside of awning. Provides ambiance lighting for outdoor hangouts.