OUTLET'S, USB'S, & 12V JACK'S
Runs off of the inverter. Four total outlets and usb's strategically placed throughout the van.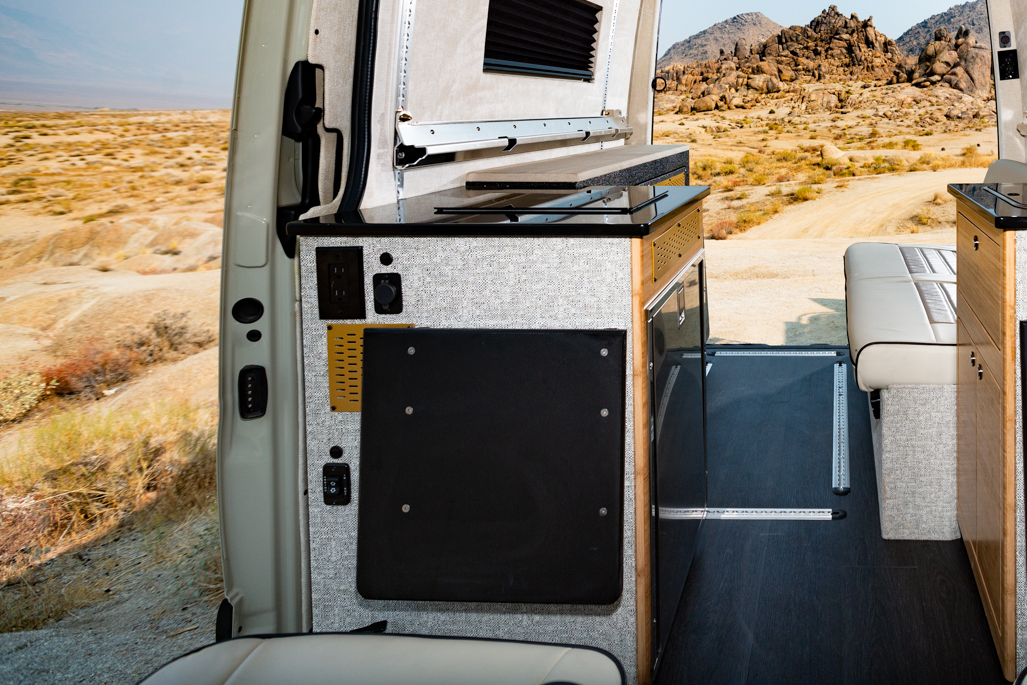 INDUCTION SINGLE STOVE TOP
Runs off of the inverter. Uses up to 160 AMPS per hour.
MICROWAVE
Black finish exterior with 0.7 cubic feet capacity. 1225 watts of cooking power. Perfect for popcorn.
ISOTHERM DRAWER REFRIGERATOR
Stainless steel pull-out drawer refrigerator with 85 liters of interior fridge space and 10 liters of freezer space. 370 watts of power. Convenient for food storage for weekend excursions.
NEST
Smoke and carbon monoxide detector. Located on side of microwave cabinet. Receive alerts through app. 
POWER SPECIFICATIONS
WEBASTO DISPLAY
0.333 MILLIAMPS
FRIDGE WITH SOLAR ONLY POSITIVE
2 AMPS
INDUCTION STOVE TOP
160 AMPS
INDUCTION STOVE TOP
160 AMPS
EXTERIOR LIGHT BAR
31 AMPS
12 VOLT KINETIC AC
35 AMPS
ISOTHERM DRAWER FRIDGE
6 AMPS
AUXILIARY ALTERNATOR MASTER VOLT
150 AMPS