VIN: KT017503
MERCEDES-BENZ SPRINTER 144
FIRST EDITION
IRIDIUM SILVER METALLIC STORY MAKER
$169,056.00 $164,056.00
(GRAND TOTAL – VAN TAX & LICENSING NOT INCLUDED)
The Mercedes-Benz MSRP that contains the factory list of all the parts that are built into the van upon arrival.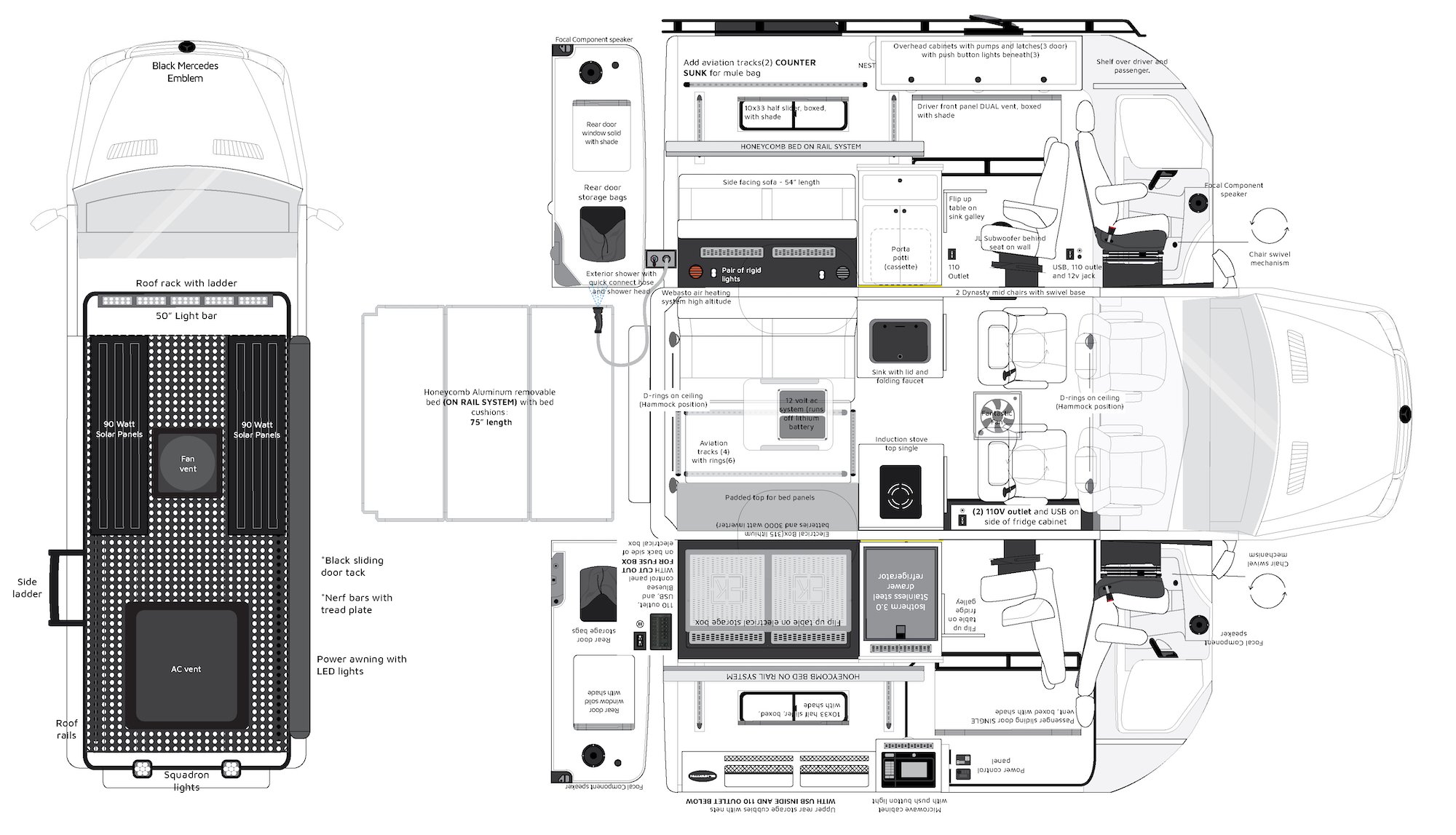 Single side facing jack knife sofa in rear cargo area. Folds down to make a bed.
Large flip up table on electrical box across from sofa. Makes for a perfect dining and work station.