VIN: NT083846
MERCEDES-BENZ SPRINTER 170 4X4
first edition
TENORITE GREY METALLIC DREAM WEAVER
$203,649.00
(Grand total – VAN TAXES & LICENSING NOT INCLUDED)
The Mercedes-Benz MSRP that contains the full list of all the parts that are built into the van upon arrival.
first edition floor plan
single side facing sofa with large flip up table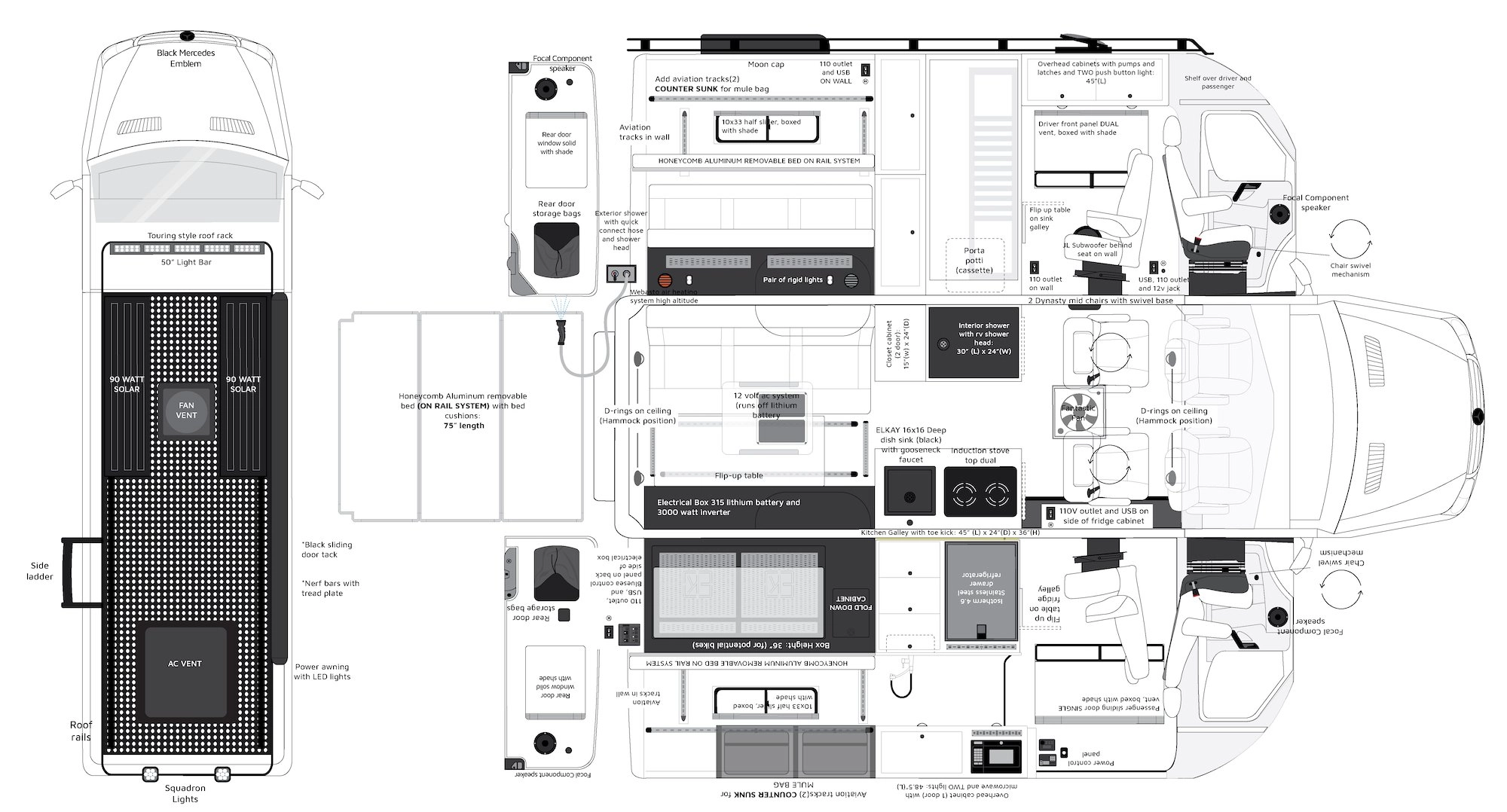 Single 72″ side facing pull put sofa directly across from a large lift up table.
Large lift up table mounted on electrical box. Utilize as a work station or dining area.